My favorite food to binge on when my emotional eating takes over.
REDUCING MY JUNK FOOD
When I'd feel overwhelmed I would usually eat 2 bags of those while watching Netflix to "chill" or try to calm myself down.
Now I'm down to 1 thanks in part to some of the tips in the guide and also to just being fed up with feeling bloated the next day.
I just wanted to share.
– N.N.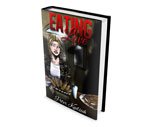 THE EATING LOVE GUIDE (FREE)
The Eating Love Guide has helped many people regain control of their eating patterns, resulting not only in weight loss but also better health and improved self-esteem. To read it online, click here.


SUBMIT A POST!
To post your cheat meal, click here. To share your tips, wisdom and/or emotional journey, click here.