Diet Cookies
Ingredients
2 oz Dark Chocolate Baking Bar
2 sticks of butter
3 Eggs
1 tsp Vanilla
2 cups Almond Flour
1/2 cup Sweetener
1/4 cup Cocoa Powder
1 tsp Baking powder
1/2 tsp Salt
Directions
Preheat the oven to 350 degrees F.
Melt the chocolate in a saucepan. Let cool.
Combine the butter and sweetener with a mixer on low.
Slowly add in the chocolate. Add in eggs, one at a time. Add the vanilla.
In a separate bowl, combine the almond flour, cocoa powder, baking powder, and salt. Stir to combine.
Add the wet ingredients into the dry ingredients. Combine until incorporated. Line a baking sheet with parchment paper.
Using a small scoop, scoop cookie dough onto the baking sheet, about 2 inches apart.
Bake for 10-12 minutes.
Remove from oven and cool on a cooling rack.
Enjoy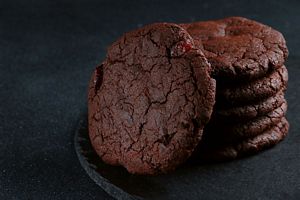 More Emotional Eating Recipes
SEE ALL RECIPES
...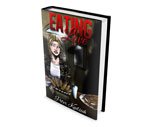 THE EATING LOVE GUIDE (FREE)
The Eating Love Guide has helped many people regain control of their eating patterns, resulting not only in weight loss but also better health and improved self-esteem. To read it online, click here.